Summer Body Sauna Dome Hemp
SKU:

metachambersaunahemp

UPC:

MPN:

Weight:

76.00 LBS
Description
Summer Body Sauna Dome - Hemp
Infrared heaters combine Carbon and Ceramic to produce healing infrared heat that is unmatched. Our heaters are comprised of micro-thin carbon fibers (1/1000th the thickness of a human hair) combined with our patented ceramic compound. We start with a high quality organic carbon fiber sheet. We then add our high output (high emissivity) ceramic compound to the heater allowing out heaters to produce long wave infrared heat with a very high infrared output. They are fantastic infrared heaters!
The carbon in our heaters allows the heater to produce long wave far infrared heat. This long wave infrared heat penetrates deeper into your body and the infrared heat is more readily absorbed. The ceramic in our heaters gives the heaters a very high infrared output when compared to traditional carbon heaters so we can concentrate the heat directly on your body.
We also developed the first and only virtually no-EMF combination carbon/ceramic heaters. This patent pending process allows us to cancel out virtually all of the EMF (electromagnetic fields).
Using a Tri-Field EMF meter and measuring directly on top of our True Wave II heaters, our heaters have an average EMF output of about 2.5mg. Compare that to over 100mg for most of our competitors carbon based heaters. In addition, when we use the Tri-Field meter and measure where you sit in the sauna, there is virtually no EMF.
INFRARED SAUNAS ARE THE ONLY
LOW EMF

AND

LOW ELF

INFRARED SAUNAS!
As a premier wellness company your health and safety are our number one focus. Our True Wave II far infrared and True Spectrum full spectrum infrared heaters are most effective and safest infrared heaters available. Summer Body Infrared Saunas are the only ONLY infrared sauna that cancels out both EMF and ELF. Electromagnetic Fields (EMF) are energy waves with frequencies below 300 hertz or cycles per second. Extremely low frequency (ELF) are the electric fields with frequencies from 3 to 30 hertz.
All Summer Body Saunas offer the lowest and safest EMF and ELF levels of any infrared sauna on the market, bar-none. The EMF levels in your Summer Body Sauna will be mostly below 1mg when tested directly on the heater itself. The ELF levels in your Summer Body Sauna are 5 x below the threshold of concern. All of our competitors are over 20 times above the threshold of concern.
Far Infrared is more than 95% efficient from 7-14microns and does not emit harmful Electro-magnetic Frequencies (EMFs) like traditional electrical heat. All heaters we are using is LOW EMF heaters, which the EMF value is lower than 3mg.
Be sure to ask when shopping for an infrared sauna if their infrared saunas are both low EMF and low ELF.
LOW EMF (ELECTROMAGNETIC FIELD)
As the pioneer of low EMF carbon infrared sauna heaters, our patent-pending infrared heater technology reduce the EMF levels where you are sitting in the sauna to virtually zero. Our exclusive manufacturing process allows us to cancel out EMF to levels that are virtually undetectable.
Using a ultra-sensitive EMF testing equipment, all of our heaters are tested to ensure safe levels of EMF. Electro Magnetic Fields are measured in milligauss (mG). It is generally accepted that exposure to EMF should not exceed 3 milligauss. The EPA (U.S. Environmental Protection Agency) has proposed a safety standard of 3 mG. Sweden has also set a recommended safety limit of 3 mG. When EMF levels are measured inside the Summer Body Infrared Sauna all around your seated position, EMF levels are virtually undetectable.
Please see the testing below performed by EMF testing lab VitaTech Electromagnetics. These EMF reading are measured directly on the heater. Where you are seated in the sauna, the levels are virtually zero.

Also Available with leather
Summer Body Infrared Saunas have been shown to raise core body temperature. The data above from the Arcadia Cancer Clinic in Germany shows an average of a 3% core body temperature increase in a 40 minute Summer Body Infrared Sauna session.
GENTLE HEAT THAT PENETRATES DEEP!
Because of the lower surface temperature of our True Wave II™ heaters, sitting in your Truly Heal sauna is more enjoyable. You'll find the heat in your Truly Heal sauna gentler than most, yet deeper and more penetrating – overall a better sauna experience. In their book Beyond Antibiotics, Drs. Michael A. Schmidt et al. state the following:
"Saunas are being used by some doctors to stimulate the release of toxins from the bodies of their patients. They have found that a lower temperature (105-125 F) sauna taken for a longer duration is most beneficial. These low temperatures stimulate a fat sweat, which eliminates toxins stored in fat, as opposed to the high temperature sauna, which encourages a water sweat."
Our True Wave II heaters reach optimal temperature very quickly so your sauna is ready for you to use in less than 10 minutes:
True Wave II™ carbon/ceramic low-EMF heating technology on the inside of the upper dome, lower dome and infrared pad. You are totally surrounded by infrared heat.

Solid wood construction, luxurious finish and sturdy wooden control box.
Some benefits may include temporary relief of:
• Minor muscle pain
• Minor joint pain and stiffness
• Joint pain associated with arthritis
• Muscle spasms
• Minor sprains
• Minor strains
• Minor muscular back pain
Other features and benefits include:
• Negative Ion function (same as produced after thunderstorm to clean the air and energize the body)
2 Year Warranty Controller - Lifetime Warranty Heaters
Two separately controlled heat sources (each ranging from 110 to 150 deg F) surrounding the body with soothing, deep-penetrating, and healing FIR heat from all directions.

Full body heating with 5 heating pads in thermal dome (timer adjustable up to 60 minutes) and 2 heating pads inside therapy mat with waterproof material (working timer 5 minutes to 12 hours).

Simple to set up and low maintenance, 2 dome sections slide together to half the size for space-saving storage.

Best Sauna Dome We Have Ever Tested!

Dome Length -up to 180CM,width 72cm,height 45cm,weight,22kg,Max power use:960w

Pad(GD900):length 180cm,width 70cm,thick 4cm.Controller Dimensions:13.5(length)x6(width)x4(thick)CM weight 4.5kg Max power 380W

carton size for dome:73x48x94cm

carton size for pad:70x10x93cm

outside carton for 2 in 1 size (carton for dome and pad together):75x59x99cm
Plugs into any standard wall outlet.

110-240 Volts, Dome 960 Watt, 4 Amps & Mat 380 Watt, 2 Amps

Also Available in Leather Outside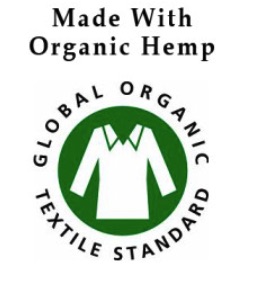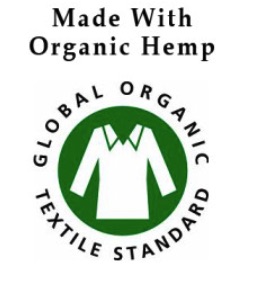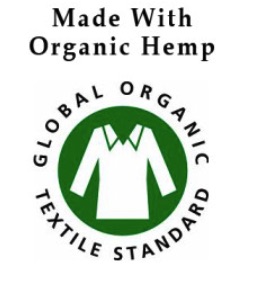 View All
Close
Warranty Information
2 Year Controller Lifetime on Heaters
View All
Close