LED Body Light System
SKU:

bodylight

UPC:

MPN:

Weight:

45.00 LBS
Description
Body Light LED Light Emitting Diodes - Class I Device NO Physician supervision required.
Option to add two clients at one time (8 paddles each)
Clinically Proven 615 nm wavelength to shrink fat cells
Strongest Slimming System on the Market at 47 Watts
Quick 15 Minute Treatment Time
Predictable Spot ReductionAnywhere
No Pain, No downtime, No surgery!
Burns over 500 calories per session. 3 Clients per hour
FDA Registered
Each Light emitting diodes lasts 10,000 hours. 40,000 clients can be treated.
10-12 mm penetration into the subcutancous fat layer
Name

Type

# of pads

Wavelength

Wattage Per Pad

Depth of Penetration

Body Light

LED

8 up to 16

615nm

6,000mW

10-12 mm

Ultra Slim

LED

Panel

635nm

320mW

2mm

Lipo Light

LED

8

635nm

300mW

9-10mm

iLipo

Laser

4

650nm

360mW

10-11mm

Zerona

Laser

0

635nm

300mW

2mm

Yolo Curve

Laser

4

658nm

320mW

7-9mm

NOTE: All competitor brands cost an average of $19 -$70 per mW

Body Light costs around $1 per mW

20 times more powerful than competition

1 Visit $79

3 Visits $159
($53 Each)

6 for $279 ($46.50 each)
The specialized light enables the lymphatic channels to open, allowing for the fluid to travel smoothly throughout the body. We recommend a 3 day program or 5 day program and 2 to 3 times per year. 8-12 sessions for BMI under 30 and over 30 BMI is 12 Sessions. 15 minutes of all 8 pad followed by 10 minutes of whole body vibration and cardiovascular exercise.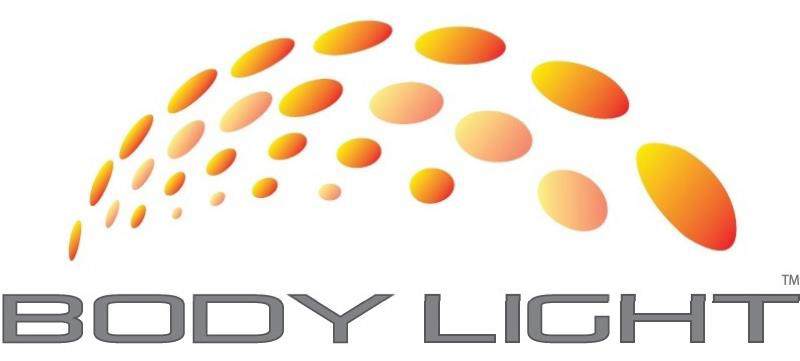 300 milliwatt competitor pad vs 6 Watt BODY LIGHT pad
The simple sessions have the ability to reduce body mass through simple, painless, and noninvasive procedures. We target the areas of the body that tend to be difficult to target with regular diet and exercise. With the newest advancements in technology, patients can find themselves on the fast track to confidence through a simple procedure.
The Slim Co™ body mass management system works by emulsifying, or liquefying the subcutaneous fat found in the body. While laser-like body mass surgery is not an invasive procedure, it is proven to be extremely effective in contouring the body by eliminating fat in hard to lose areas.
Though the majority of fat can be removed through diet and exercise, there are some areas of the body that need a little help. Our laser-like body mass reduction and body sculpting remove fat from the areas of the body that regular diet and exercise cannot access.
Patients who are concerned with their body mass index can find an easy solution with our fat loss laser. Without any painful incisions or long term programs, the amount of subcutaneous fat can be easily removed from the body, resulting in a longer and leaner body shape.
Melt Away The Fat with Effective Laser Fat Reduction
Laser fat reduction has made it possible for people to enhance their appearance without going under the knife.
How Surgical Liposuction Works?
In surgical liposuction, incisions are made into the concerned area and a tool is used to remove the fat cells which later have to be sucked out using a large cannula. Although an effectual technique, traditional liposuction usually causes severe scars and pain with patients requiring considerable revival time. Moreover, patients have to be put under general anesthesia to perform this process which adds up to the overall cost of the treatment. As opposed to that, laser-lipo for fat removal is safe, cost-effective, and has minimal side effects.
Laser Fat Reduction: The Safer Alternative
Cosmetic surgery has surely become a popular choice and there is barely anyone who doesn't know about liposuction. As obesity is one of the main lifestyle problems, liposuction has helped many people. This is because the results can be seen immediately. But over the years, a great demand for non-surgical liposuction methods can be noticed as there have been several problems that are associated with surgical liposuction methods. As these non-surgical methods are becoming more popular, people are opting for liposuction methods without any apprehensions.
In the non-surgical method, lesser doses of laser light are transmitted through the areas where fat has amassed. As the laser light is targeted on a specific area, the fat deposited in the cells is released. Due to this, the fat cell membranes are disrupted. The structure of the cell membranes changes altering the shape of the fat cells. They then get mixed up with the metabolism procedure of the body and are removed from the body naturally. 6 to 8 sittings are generally necessary to get the desired results from laser fat reduction.
The progress in technology has resulted in the accessibility of this option that can accomplish weight loss without any kind of invasive surgery, pain, and ensuing threat of side effects. Different laser liposuction treatments are available in the market today, that uses the same fundamental technology to get rid of stubborn fat accumulation in your body.
These procedures use a high powered laser ray to target the fat cells underneath the skin. Once the cells are broken and emulsified, they are attacked by the metabolic system of the body and get eliminated naturally, similar to the way our body discharges other toxins. The length of each laser treatment sitting can be around half an hour to one hour based on the specific requirement of the concerned body area that needs to be treated. Since there is no surgical process involved, patients can recommence their work and daily routine after each session without facing any downtime.
Whether you have a tiny undesirable fat deposit or big excess flab, having stubborn fat cells in the body is awful in any case. While the problematic parts are different for different people, the emotion to get rid of the unwanted fat is mutual. With the advancement of the technology, now you can melt away your extra fat painlessly with the help of non-invasive laser fat reduction.
Changing the science of fat removal
Sadly, diet and exercise alone sometimes don't work as a long-lasting solution for those stubborn fat cells that are actually ruining our perfect curves. In those cases, fat removal through non-surgical laser fat reduction process is surely a breath of fresh air. Laser liposuction is the newest technology, which has transformed the science of fat removal without undergoing a surgery. With the help of laser fat removal, you can have a flat stomach without going through any pain and incisions. The process is simple, and since it is a non-invasive type, the healing time after the process is less.
The magic of laser fat reduction
The laser is the main hero of the science of non-invasive liposuction process. Instead of getting rid of the fat cells through a surgical procedure, laser-like liposuction uses a beam of the laser to penetrate just underneath the surface of the skin. Unlike the conventional surgical method, the fat cells are not suctioned, but they are merely broken down in size with the help of laser by melting them. As your fat cells will get smaller, they get mixed with the metabolism process and eventually get eliminated from your body naturally.
Since there is no surgery, no incision and no anesthesia required –it is a safe pain-free alternative. Apart from that, the healing time has made it a preferred treatment option among people worldwide. After going through laser fat reduction, you can get back the zest in your life by simply keeping your weight balanced. Since there are no stitches, the downtime is very little. After undergoing non-surgical liposuction, you can get back to your work and normal daily routine immediately. The non-invasive liposuction offers the same spectacular, long-lasting results and outcome as a conventional surgical procedure, but with more benefits.
Ensuring the Best Results of Laser Fat Reduction
To make the most out of a non-invasive laser fat reduction treatment, patients need to make sure that they have a proper plan in place for dieting and exercise on a daily basis. It may not be possible for the patients to get the desired results after the treatment, if they fail to follow this protocol in the long term. Using laser-like lipo for fat removal is a great solution to get rid of the stubborn deposits of fatty cells that are difficult to get rid of through diet or exercise.

Treatment Schedule
Fat cells will remain open for up to 48 hours after each treatment, therefore, treatments should be done
Treatment time
Cardiovascular every other day. is 15 minutes exercise should be performed as soon as possible after each treatment with a target to burn 350 calories.
After the first 15 minute session, another area can be treated immediately afterwards for an additional 15 minutes.

Additional cardio exercise is required when double treatments are performed. Each session should be followed by 10 minutes on a vibration plate.
Revenue Generation Potential
Typical Groupon Deal: 1, 3, or 6 Sessions
You will split revenue with Groupon 50/50
1 sells for $99 = you receive $49.50 total = $49.50 per visit
3 sells for $179 = you receive $89.50 total = $29.83 per visit
6 sells for $349 = you receive $174.50 total = $29.08 per visit
Seeing 3 clients per hour (using the lowest possible per visit
figure of $29.08) Potential gross = $87.24 per hour
Open Mon–Sat 9am-5pm (48hrs/week) = $16,750 per month
In-Office discounts are suggested, below the Groupon price, for a
high conversion rate. This way, you keep 100% of profits.
Example:
1 for $79 = $79 per visit
3 for $159 = $53 per visit
6 for $279 = $46.50 per visit
Results May vary from person to person. No individual result should be seen as typical. These statements have not been evaluated by the Food and Drug Administration.
View All
Close